Société Ouvry
La société OUVRY tisse ses toiles NRBC dans le quartier lyonnais de Vaise, sur l'ancien site de la Rhodiacéta où autrefois étaient produites les fibres de triacétate de cellulose. En misant tout sur l'innovation, la compréhension des besoins de ses clients et l'export, elle contribue à la renaissance de ce quartier industriel.
OUVRY est spécialisé dans les systèmes de protection individuelle NRBC, également connus sous l'acronyme NRBCe (Nucléaire, Radiologique, Biologique, Chimique et explosif). Des deux concepts de protection individuelle NRBC, les concepts isolants (matériaux imperméables à l'air en plastiques) ou les concepts filtrants (textiles filtrants perméables à l'air), OUVRY a fait le choix des solutions de protection filtrantes NRBC.
Contrairement aux solutions isolantes en plastique, les textiles filtrants autorisent l'échange d'air et l'évacuation de vapeur d'eau. Ainsi la tolérance physiologique de nos équipements NRBC sur les utilisateurs finaux est considérablement augmentée, ainsi que la robustesse et la protection. La chaîne industrielle essentiellement Françaises lui permet de faire face à toutes les demandes avec une excellente réactivité (capacités de production importantes, gestions des risques industriels, exigences techniques pointues...).
La mission : définir avec ses clients le système de protection NRBC le plus adapté à leurs missions et leurs environnements. OUVRY a développé aujourd'hui une large garde robe de l'extrême pour les risques NRBCe militaires et civiles. Elle a décliné une version Industrie pour les opérateurs évoluant en milieu chimiquement hostile (cancérigène, toxiques ...). OUVRY est membre fondateur du Cluster Défense Sécurité EDEN (European Defense Economic Networks), membre du GICAT et du pôle de compétitivité SAFE CLUSTER(Security and Aerospace actors for the Future of Earth). Elle est partenaire de la Société Française de Médecine de catastrophe (SFMC) et de l'Institut Européen NRBCe de Charleroi.
Ludovic Ouvry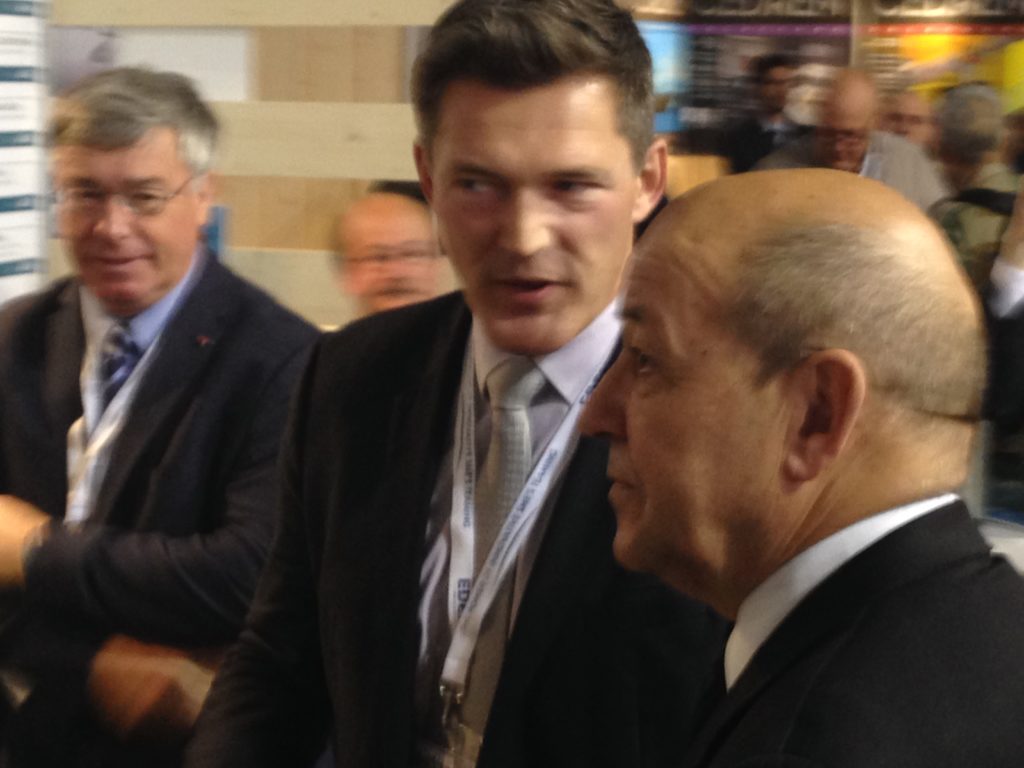 Ingénieur textile avec une option en chimie, après une expérience dans la fabrication de tissus de protection dans le domaine spatial, Ludovic Ouvry se lance en 2003 dans les équipements de protection individuels NRBC.
Des équipements qui mettent en oeuvre des textiles techniques high tech contre les risques chimiques de type NRBC, deux disciplines qu'il connait bien.
Situation géographique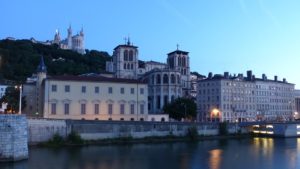 Le siège de OUVRY SAS est situé à Lyon, grand pôle industriel et technologique avec un historique fortement axé sur le textile, dans le quartier de Vaise (Lyon 9ème), au sein des anciennes filatures de tri acétate de cellulose de Rhodiacéta.
Cette situation la place au cœur de sa chaîne industrielle (tisseurs, ennoblisseurs et fournisseurs de produits chimiques, confectionneurs, centres techniques et laboratoires, centre de recherches…).
Nos compétences
Les équipes sont compétentes et expérimentées dans les domaines aussi divers que les matériaux, la chimie, l'ergonomie et les textiles techniques. Avec plus de 10 ans de travaux de R&D, de développement de nombreux "concepts-car", d'échanges avec des opérateurs d'origines très variées, OUVRY a acquis une connaissance approfondie des besoins opérationnels et des concepts d'emploi de ses clients.
Nous concevons nos propres modèles pour nos clients militaires, policiers, gendarmes, acteurs de la Défense Civile et personnels de secours (sapeurs pompiers, SAMU, CHU, infrastructures critiques …) dans le cadre de programmes d'Armement ou des plans interministériels (Circulaires 700 et 800, Plan Blanc …). Elle propose également des solutions novatrices pour tous les opérateurs d'industrie évoluant en milieu chimiquement hostile.
Nos partenaires industriels nous permettent de répondre à tout type de demandes avec une excellente réactivité.
OUVRY maîtrise l'ensemble de la Supply Chain : la conception, le développement, le suivi de la production, le contrôle qualité, la logistique et le service après-vente.
Recherche & Développement
Afin de proposer des innovations permanentes, la société OUVRY investit dans différents programmes de recherche. Elle participe à plusieurs projets de R&D européens autour des problématiques NRBCe.
JIP-FP - Joint Investment Programme on Force Protection
Premier grand programme "Force Protection" de l'Agence Européenne de Défense, OUVRY s'est vu notifié le projet EPIDARM.
A gauche, Ludovic Ouvry, Président de OUVRY S.A.S.
SELDEC
Matériaux de protection multispectre auto-décontaminants sous illumination naturelle visible/solaire ou artificielle UV-A.Le projet SELDEC propose de développer des nouveaux matériaux pour les tenues des intervenants agissant sur les théâtres d'attaques chimiques et terroristes. SELDEC se focalise sur une brique technologique : des textiles fonctionnalisés avec des matériaux photocatalytiques, capables de s'auto-décontaminer sous illumination naturelle visible/solaire et artificielle, UV-A.
L'effort de recherche porte sur la fonctionnalisation de surface qui sera apportée par un dépôt de nanoparticules à base de dioxyde de titane (TiO2) modifié, directement activables sous illumination visible/solaire. Ces photocatalyseurs permettront de dégrader des substances chimiques et biologiques par photocatalyse.
L'objectif général est de proposer un système de protection individuelle NRBCe ergonome et auto-décontaminant protégeant contre un spectre de menace élargi. Celui-ci améliorera ainsi la sécurité des intervenants en évitant les transferts de contamination (contaminations croisées) et les contaminations secondaires (lors du déshabillage).

Projet initié dans le cadre du programme CSOSG 2009 de l'Agence Nationale de la Recherche
Partenaires :
OUVRY SAS (intégrateur et coordinateur)
LPMT (Laboratoire de Physique et Mécanique Textiles, Mulhouse)
LMSPC (Laboratoire des Matériaux, Surfaces et Procédés pour la Catalyse, Strasbourg)
SDIS 91 (Service Départemental d'Incendie et de Secours de l'Essonne)
Propriété intellectuelle
Licences
Ouvry SAS développe des équipements ergonomiques, physiologiquement tolérants qui permettent une réponse rapide, simple et opérationnelle. En particulier, le temps d'utilisation est très allongé réduisant d'autant les rotations et relèves, risquées et consommatrices de ressources.
Par ailleurs, la société bénéficie d'autres licences sur des briques technologiques intégrées dans ses équipements non-feu ou pour la protection trauma.
Marque
Polycombi® est devenu en quelques mois la référence absolue des EPI NRBC pour les primo intervenants, parfaitement en conformité avec les recommandations de l'EPRUS. Elle assure également une protection biologique suivant la EN 14126 et peut constituer une très bonne solution de protection contre EBOLA en milieu chaud ou pour des interventions sur d'importantes durées.
TFI®, tenue NRBCE pour les forces d'intervention.
DECPOL®, solution de décontamination immédiate chimique et biologique. Le remplaçant du traditionnel gant poudreur
Nos technologies filtrantes
Les technologies NRBCe FILTRANTES permettent l'évacuation de la sueur et le piégeage des toxiques de guerre dans la couche filtrante, contrairement aux technologies ISOLANTES, complètement imperméables à l'air.
OUVRY SAS a développé plusieurs média filtrants à base de microbilles de carbone activées qui permettent un compromis protection/confort optimal et une durabilité fortement améliorée.
Nous nous engageons à vous offrir des solutions offrant :
Protection NRBC/NRBCe élevée
Tolérance physiologique et ergonomie accrues
Durabilité de la protection NRBCe maximum
Le design des équipements, la robustesse des matériaux mis en œuvre ainsi que l'ergonomie de l'équipement nous permettent de proposer des solutions sures, physiologiquement très tolérantes et robustes.
La société OUVRY SAS est spécialisée dans les concepts filtrants NRBC/NRBCe et propose un panel d'équipements filtrants très large adapté aux missions, aux risques et aux environnements de ses clients.
Les concepts isolants restent indispensables pour les missions de reconnaissances et de levée de doute.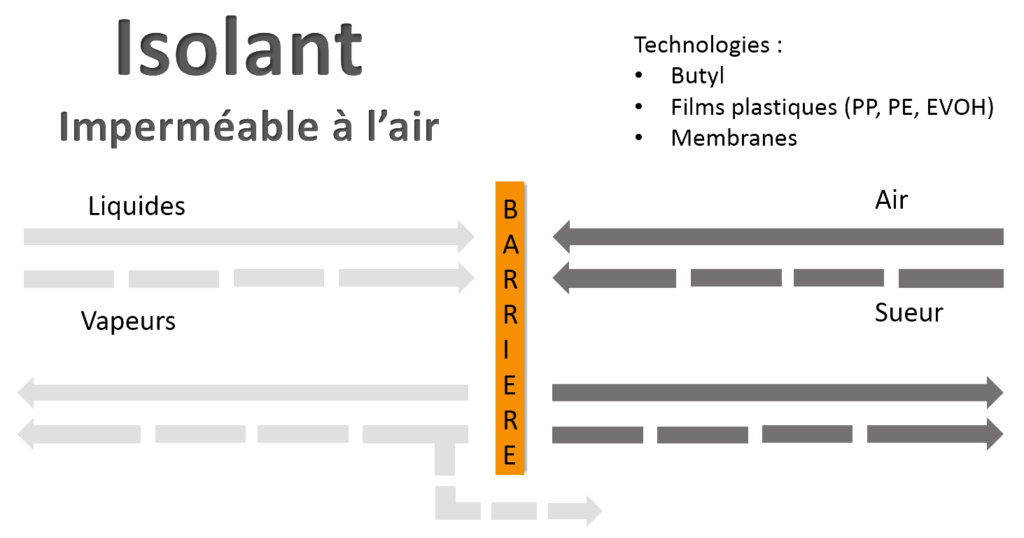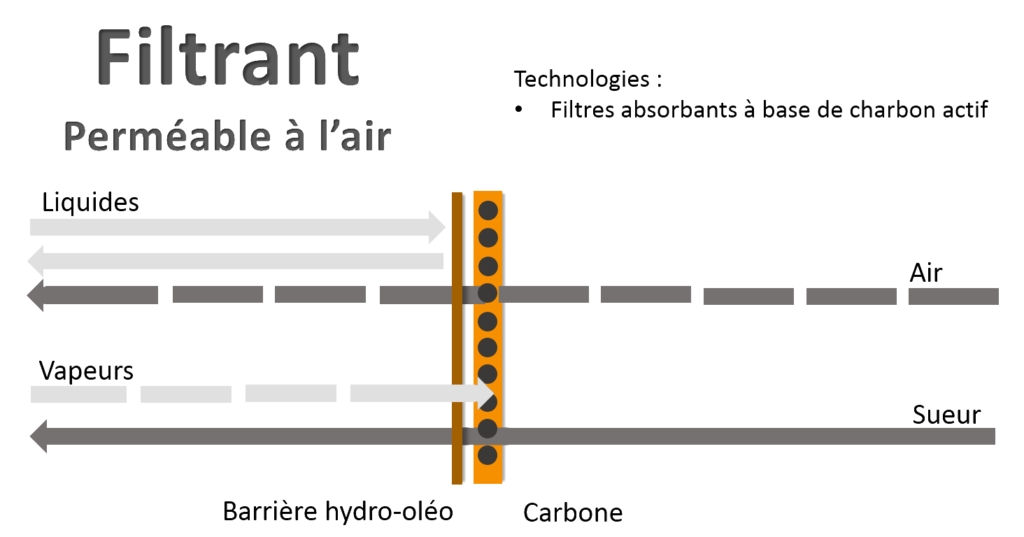 Nos réussites et la satisfaction de nos clients
CRSSA (IRBA)
7 février 2004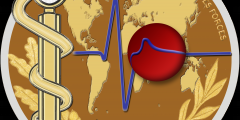 Convention de recherche en physiologie.
FELIN – Sagem DS
6 juin 2005

Retenu sur le programme FELIN, Fantassin à Équipements et Liaisons INtégrés
DGA
11 décembre 2006

AED
5 janvier 2007

Agence européenne de défense : Protection NRBC
Polycombi®
14 avril 2008

Sécurité civile, labellisée OSEO Innovation
EOD
1 janvier 2009

ANR Sécurité
11 juin 2010

Projet de recherche SELDEC® Matériaux de protection multispectre autodécontaminants sous illumination naturelle visible /solaire ou artificielle UV-A
GIGN
26 juillet 2011

Tenues Forces d'intervention NRBC (TFI®)
DGA
17 octobre 2012

Programme NRBC, pilote de chasse.
Gendarmerie
9 février 2013

Contrat FIPN / RAID
9 novembre 2014
Masque NRBC O'C50®
4 juin 2015

Lancement de la production dans notre atelier à Lyon.
DecPol®
20 janvier 2016
Nouveau gant de décontamination d'urgence.
Tenues FELIN NBC fabriquées et livrées
Polycombi fabriquées et livrées aux segments civils et Forces de l'ordre
Masques O'C50® fabriqués et vendus
Clients en France et dans le monde